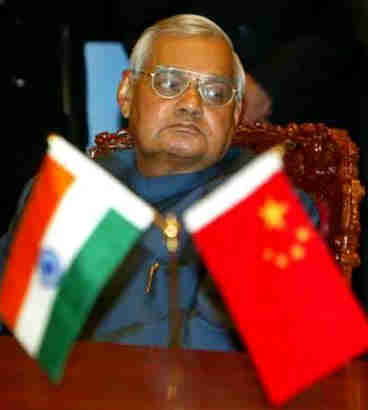 IUPUI instructor Susan Erickson talks about the possible conflict between China and India to the Church of the Saviour "Great Decisions" series
When: Wednesday February 15 7:00 PM
Where:
Church of the Saviour
, 6205 Rucker Road Indianapolis
The interplay between China, India and the U.S. is complex and shifting, characterized by competition, cooperation and differing perceptions of containment. As they emerge on the world stage, after following different paths toward rapid economic growth, will China and India work closer together or compete with each other to become major world powers? How will their growth affect the U.S. economy and strategic interests?
As many know, it was Susan Erickson who first introduced me to the study of Chinese and Taiwanese politics when we were graduate student in Berkeley. (谢谢 Susan!) But most people don't know that Susan first introduced me to the great Bengal poet Rabindranath Tagore. This is why you go to grad school, not to meet smart professors but to meet smart fellow students.
Susan's view of the future of Chinese-Indian relations is probably less optimistic than those who see coopration between "Chinese hardware and Indian software" or "Chindia." Susan believes these are two civilizations that have conflicted reeatedly in the past. She thinks the conflict between the two could be as firmly entrenched as the conflict between the US and USSR during the Cold War: two regional superpowers with very different political orders conpeting for dominance of Asia. At least, she says, it won't be a global conflict.
This is a
very
interesting geo-political perspective, very different than the sort of optimism you hear coming from globalization proponents. It should provoke a very lively discussion.
For a more business-oriented discussion of Chinese-Indian relations, check out
talks by Charles Dhanaraj March 28
and
April 19
. The best way to be exposed to Chinese culture is through the best Chinese artist: see
Master Au Ho-nien at work February 21
. And we can't talk about China without discussing its political weaknesses:
dissident Chinese poet Bei Dao will be here April 13
. Finally, the
International Film Festival is showing the highly acclaimed film Shanghai Dreams
.
Return to
Navigating IndyBuzz
Return to
Themes underpinning IndyBuzz